Eliminate Redundancy, Increase Data Quality
Your team has enough to do without duplicate data entry and drudging through piles of paper to discern where the data is! Whether they're entering data from paper or entering it in multiple places, your data quality can be improved with help from Nutmeg Consulting.
Eliminate these data management killers:
Collecting data in multiple systems
Managing paper data collection
Entering incongruent data
Inputting the same data in many places
We're here to take the hassle of data entry off your plate with our innovative data management solutions. We understand the frustrations and inefficiencies that data entry can create, and we can help solve this for you.
How Nutmeg Consulting Helps
Nutmeg Consulting can innovatively manage your data with state-of-the-art, easy-to-use technology. Take a load off of your case managers and eliminate being caught in last-minute reiterations to meet funders' demands. While we manage your data, our team will ensure that accurate data is being produced and your agency's reporting requirements are being met.
Data Management Made Easy in 5 Steps
Nutmeg Consulting's data management approach comes down to five easy steps to keep you on track with reporting and other funding requirements:
Collecting data
Our deep understanding of grant and funder reporting requirements enables us to collect and assess your PIT, LSA, SPM and APR data. Then, you can incorporate this data into your grant applications in a way that's meaningful to HUD and other grant guidelines.
No more data entry and reporting from your agency's team – our experts bring existing experience in a wide variety of platforms.
Modifying intake processes
Many data management systems don't do all the checks necessary to ensure your data integrity. Our team at Nutmeg will show you how to fix this before any data enters your system.
Data quality is also impacted when there's a disconnect between the person filling out the intake form and the person inputting the data into the system. We fill this gap with data management best practices.
Data analysis
We evaluate, design and standardize your paper-based program forms and your overall program workflow to streamline your data collection.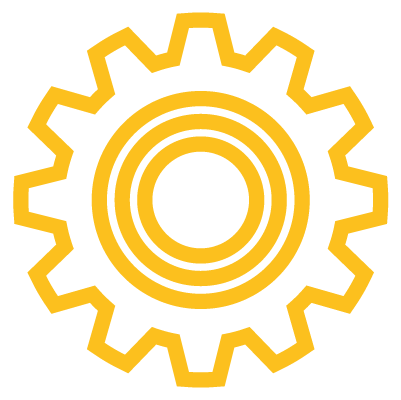 Data conversion
Take the burden off your staff while we take care of data management from all angles:
Data entry for program enrollments, updates, annual assessments and program exits
Data correction and report cleanup
Reporting and data preparation for submission to funders (Sage, SSVF, RHY, PATH PDX)
Prepare APR for CoC Rating and Ranking Evaluation
Continuum of Care Services
System Performance Measure (SPM) evaluation, cleanup and submission
Longitudinal System Analysis (LSA) evaluation, cleanup and submission
Point-In-Time Count consulting and preparation and people count data collection tools
Housing Inventory maintenance
Coordinated Entry/Exit HMIS implementation and support
General data monitoring and reporting
Your team will be happy with the accurate, up-to-date reports produced via consistent, high-quality data entry. The additional information that becomes available with top-quality data also makes managing your clients a breeze as your team will understand what they are collecting and how it will be used.
Don't Leave Your Funder Data to Chance
Without a comprehensive data management system led by our industry experts, your agency could lose or suffer reduced funding, produce inaccurate data measures and develop a frustrated team.
How to Work With Us
1
Talk
You talk. We listen. We want to understand your business, not just your IT problems.
2
Assess
Identify the problem and create a plan of action.
3
Solve
We resolve the issue so your team can get back to doing what they love to do.
Let's Talk
Leave the Redundant Work to Us
Nutmeg Consulting's data entry & reporting relieves you of mind-boggling, time crunching data management. Your team will become more efficient, spend needed time working with clients, and focus on growing your organization.
Our data management solution involves:
Implementation & Conversion
Implementing or converting a data management system for your agency is a complex and daunting task – every case is unique. Let Nutmeg Consulting provide the support your agency needs to make this critical transition a success. We bring years of experience with a variety of data management systems and technologies to ensure we find the right solutions for you.
Documentation, Training & Support
Without the proper tools, implementations can fail or never reach their potential. Nutmeg Consulting offers a full range of one-time and ongoing services to equip your organization for long-term success. We support you with detailed documentation, training videos, support resources and even a help desk your users can go to when they have questions.
Data Management and Grant/Funder Reporting
Keep your focus on helping those in need as you take advantage of our experienced data management team. We'll help reduce your anxiety and stress as we handle data entry and the subsequent reporting. Your funders will be impressed with your results!