Our HMIS Implementation Provides Seamless Transition
Nutmeg Consulting brings you years of experience to make this critical transition a success. Your HMIS system protects your agency against:
Reduced or loss of funding
Inaccurate measures
Frustrated staff
We understand the frustrations that come along with HMIS implementation, which is why we're here to take the burden off your plate so you can focus on fulfilling your mission.
Nutmeg Knows HMIS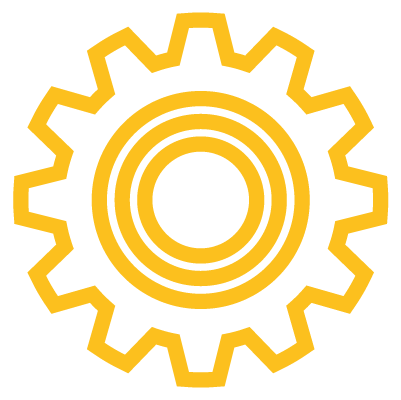 HMIS Implementation
Since our founding in 2003, Nutmeg Consulting has facilitated implementations, customizations and conversions across the country with many industry-standard HMIS software programs, including Mediaware's ServicePoint, Groupware Technology's Provide, HousingWorks, Data Systems International's Client Track, and Caseworthy; to name a few. Our extensive knowledge includes evaluating, implementing and converting data to and from HMIS systems. Your team can rest assured that our years of experience mean the right solutions for your agency.
Our software implementation includes:
Software RFP process management, including requirements documentation and creation of a vendor RFP
Evaluation and testing
Build out of database tools to meet federal partner data standards
Data conversion from one system to another
Custom application design Data review via manual review and reporting
Data dictionary documentation creation
Project Management
Training
HMIS implementation must include the proper training tools, or your HMIS system could fail or never reach its full potential. We offer a range of services to ensure that your agency has long-term success with HMIS.
We create detailed documentation, training videos, support services and a fully staffed help desk for your HMIS users. Our HMIS training services include:
System Administrator training on backend functionality, customization and reporting
End User training which can include virtual or on-site, monthly training on how to run and interpret compliance reports
Documentation including system setup, end user data entry guides and learning management systems for online training
Customer Communication Management to facilitate client meetings and manage mailing lists
HMIS Data Entry/Reporting
Reporting and documentation are what make a successful grant management program, but in order to achieve solid reports, you need to make sure your data entry practices are straightforward, reporting is easy and sufficient to meet all of your grant reporting needs.
Our client-centered approach produces accurate HMIS data, paired with a deep understanding of grant and funder reporting requirements. All of these components equal more accurate reporting. We also assess your PIT, LSA, SPM, CAPER and APR data for inclusion in your grant applications.
Delegate the burden of data entry and reporting to our experts here at Nutmeg Consulting. Our understanding of HMIS platforms and HMIS data standards results in comprehensive grant reports for your agency.
HMIS Consulting
Meeting your agency's funder requirements is our end goal when it comes to helping you with HMIS. We help you become more efficient with our HMIS data entry and reporting solutions, so you can spend more time focusing on clients and developing your grant and funder opportunities.
Our HMIS Consulting includes:
Easy evaluation of program outcomes and demographics
Streamlining your HMIS data collection by evaluating, designing and standardizing your paper-based forms and your program workflows
Dedicated account manager
Meeting with us weekly to review your progress and data management
Program-based funder reports
Examples include the HUD Annual Progress Report and/or the VA SSVF report. Additionally, we generate missing client data reports, client re-evaluation reports and a dashboard specific to your clients and program progress.
Data Quality Assurance
We analyze, identify and work with you to correct your inconsistent data. From income sources to disabilities, we ensure that your data is consistent before it gets to your funders, even when it's submitted with contradictions.
Nutmeg Stands by You
From conversion to reporting, Nutmeg Consulting works with you through every step of the HMIS execution. Beginning with consistent data entry, your staff will understand what they are collecting and how it's used. Ending with up-to-date, accurate reports, your funders will be satisfied, and you will have all the information you need to manage your clients.
How to Work With Us
1
Talk
You talk. We listen. We want to understand your business, not just your IT problems.
2
Assess
Identify the problem and create a plan of action.
3
Solve
We resolve the issue so your team can get back to doing what they love to do.
Let's Talk
Your Funders Will Never Be Happier
Happy funders mean happy staff members and happy clients at your agency. We provide the support that is critical to your success. The danger of reduced or lost funding due to bad reporting and mismanaged data is minimized with our detailed documentation, training videos and support resources – including a help desk for your users. While you're focused on fund raising and constituent needs, Nutmeg Consulting takes away your stress from data entry and reporting.